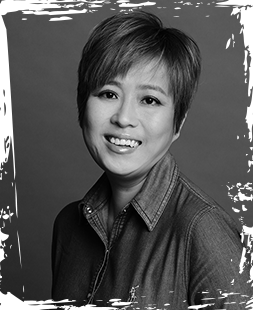 Ann Lui
Master of Arts (Art Therapy)
Arts Therapist Registered (AThR)
Somatic Experiencing®
Certificate in Family Therapy
Professional Diploma in Training & Development
Registered trainer with the Ministry of Education (MOE)
Ann is our collaborating psychotherapist.She is an educator, humanitarian and a child art therapist, Ann holds a Master of Arts (Art Therapy) from the LASALLE College of the Arts and a Bachelor of Business Administration (Hons) from the National University of Singapore. She is also a registered trainer with MOE (Singapore) and a registered art therapist with The Australian, New Zealand and Asian Creative Arts Therapies Association (ANZACATA).
In the last 15 years, Ann has been involved in training and coaching children and youths in schools and non-profit organisations in Singapore and South East Asia in values-based, life skills, leadership and community service programmes. She is uniquely gifted in crafting innovative and creative learning experiences to empower children and youths to make positive life-changing applications for the betterment of self and the community.
In art therapy, Ann specialises in working with children (ages 3-12) affected by developmental trauma, grief & loss (death), family violence, parental divorce, those with special needs, and / or having various social-emotional issues. In addition to art therapy, Ann has also recently used play approaches and Somatic Experiencing®, a body-oriented therapeutic model to support children to heal from trauma and other stress disorders.  Ann is often described as a people-person, one who has a genuine heart for others and is competent and committed to all that she does.
Ann believes that some children feel safe in the comfort and familiarity of a home environment. Home based art therapy can be arranged.