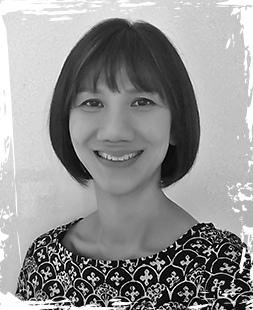 Shirley Woon
Master in Soc Sc (Professional Counselling)
Certificate in Family Therapy
Certificate in Cognitive Behaviourial Therapy (CBT) Models in Supervision
TA Practitioner (USATAA)
Clinical Member and Registered Counsellor of the Singapore Association for Counselling (CMSAC)
Clinical Supervisor
ASIST trained (Suicide First Aid)
Registered trainer with the Ministry of Education (MOE)
Shirley has over 15 years of counselling experience, in both professional and volunteer capacities.  Her warmth and outgoing personality enable those around her to feel safe confiding in her. She handles various challenging issues in life professionally and, with much empathy. All who have met her found her to be a people-person, comfortable to talk to and very authentic.
She has cross-cultural experiences, having stayed in both the United States of America, and China for a couple of years with her husband and children. When she returned to Singapore with her family in 2012, she saw the many needs in our affluent society, and decided to get herself certified as a professional counsellor so that she could reach out to a greater audience. Today, she holds a Master of Social Science in Professional Counselling, and a Certificate in Family Therapy and Cognitive Behavourial Therapy . Shirley also facilitates in various rehab institutions, helping their residents to adopt a healthy thinking pattern. She offers her counselling services to new students from the Executive Counselling and training Academy (ECTA) and the SIM International Academy. She also supervises new counsellors. She is a registered instructor with the Ministry of Education.
Her professional membership includes being a clinical member and registered counsellor of the Singapore Association for Counselling (CMSAC). A certified Transactional Analysis (TA) Practitioner (USATAA). A suicide first aider (ASIST).
Shirley's experiences include helping youth at risk in schools, married couples with married life issues, parent and child relationship, people who have been incarcerated and individuals who struggle to live a healthy emotional life. She adopts an integrative approach when helping her clients. Instead of asserting strict adherence to one school of thought, she makes use of elements from a range of therapeutic techniques, with the goal of establishing a course that is personally tailored to her client. She believes that each person that comes to her is a unique individual.
In June 2021, Shirley was named one of the honorees in the inaugural Singapore: 40-Over-40 list (Career Transitioner/ Restarter category). It celebrates women above 40 years of age who inspire others to live better and to go beyond just being ordinary.  She hopes to use this to inspire her clients to lead extra-ordinary lives.